Are you overwhelmed with debts?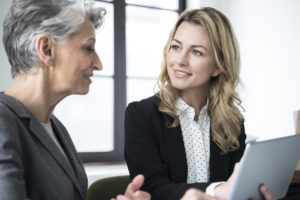 Chapter 7 Bankruptcy Lawyer Girgis Law Firm can help you:
Eliminate your unsecured debts
Stop your creditors from calling
Stop a pending foreclosure on your property
Stop a vehicle repossession
Stop your wages from being garnished
Keep your assets
File your Chapter 7 bankruptcy
If you are planning on filing a Chapter 7 bankruptcy, then you should begin gathering the following documents/information for your free consultation:
Your paystubs or your proof of income for the last six months (if applicable)
Your most recent creditor statements (i.e. credit card bills, medical bills, loan statements, etc.)
Your most recent bank statements from all financial institutions
Your tax returns for the last two years
If you have severe credit card debt, are on the verge of a foreclosure, or are awaiting a repossession, Girgis Law Firm can help you file Chapter 7 bankruptcy in order to obtain financial freedom. Attorney Anthony Girgis of the Girgis Law Firm treats each one of his clients as a top priority. Girgis Law Firm is conveniently located in Encino, CA, with other offices located in Riverside, Woodland Hills, Los Angeles, and Orange County. Girgis Law Firm represents Chapter 7 debtors all across Southern California. Mr. Girgis offers a free consultation, provides easy payment plans, and offers competitive fees for filing a Chapter 7 bankruptcy.
If you have any questions about filing for Chapter 7 bankruptcy, call (818) 986-5000 for your free consultation with an experienced bankruptcy attorney. Don't delay. Contact the Girgis Law Firm today!