Car accident lawyer
Girgis has the expertise needed to get you maximum recovery in your car accident case
Let's look at some fast facts:
There are well over 200,000 car accidents per year in California alone, according to the California Department of Public Health

About 4.5 million people were seriously injured in car accidents in 2018

An estimated 40,000 people lost their lives to car accidents in 2018, according to The National Safety Council
The shock of getting injured in a car accident can be traumatic. While you recover, car accident lawyer Anthony Girgis will strive to obtain the maximum settlement amount for all of your pain and suffering. At the Girgis Law Firm, APC, all car accident injury cases are taken on a contingency fee basis. This means if there is no recovery/compensation in your case, you will not be required to pay us any fees.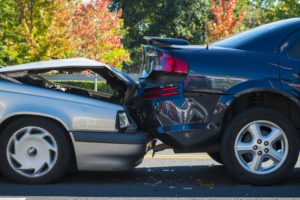 What can you expect when the Girgis Law Firm takes your car accident case?
Once a car accident lawyer has been retained to represent you in your case, we will immediately communicate with the adjusters who are employed by insurance companies. While we handle all communication with the insurance companies, your main priority will be to obtain the medical treatment necessary to relieve you of your pain and suffering. If you need assistance getting the medical assistance you need, we can help there, as well.
How do I know if I need a car accident lawyer, and how can I learn more about Girgis Law Firm?
After a car wreck or crash, it's imperative that you find an expert and seasoned car accident lawyer to represent you. You don't want to do this on your own. There are a number of reasons to hire a car accident lawyer: we will negotiate with insurance companies on your behalf, help you maximize your settlement or compensation, and can even help you find additional medical attention or treatment, as mentioned.
Contact Girgis Law Firm today to request a free consultation. You can also complete our contact form or call us directly at (818) 986-5000.