Pedestrian accident lawyer
We have the experience and skill to ensure maximum recovery for your pedestrian accident
You need a pedestrian accident lawyer who'll get you the maximum recovery possible in Encino or anywhere throughout Los Angeles.
Let's look at some fast facts:
An estimated 6,227 pedestrians were killed in 2018, an increase of 250 from 2017, according to the Governors Highway Safety Association
What's more, five states – including California – accounted for almost half the pedestrian fatalities in the first half of 2018
Almost 129,000 pedestrians were treated in emergency departments for non-fatal crash-related injuries in 2015, according to the Centers for Disease Control and Prevention
Pedestrian deaths by vehicle approached a record high according to CNBC via the Governors Highway Safety Association. Even if you were minorly injured, the shock of getting injured in a pedestrian accident can be traumatic. While you recover, pedestrian accident lawyer Anthony Girgis will strive to obtain the maximum settlement amount for all your pain and suffering. At the Girgis Law Firm, APC, our pedestrian accident lawyers take all cases on a contingency fee basis. This means if there is no recovery/compensation in your case, you will not be required to pay us any fees.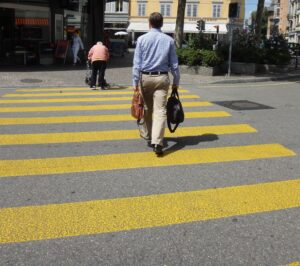 What can you expect when the Girgis Law Firm takes your pedestrian accident case?
Once you have retained our pedestrian accident lawyers as your legal counsel, we will immediately communicate with the adjusters who are employed by insurance companies. While we handle all communication with the insurance companies, your main priority will be to obtain the medical treatment necessary to relieve you of your pain and suffering.
How do I know if I need a pedestrian accident lawyer?
After a pedestrian accident, you should immediately find a pedestrian accident lawyer for legal representation. There are a number of reasons to hire a pedestrian accident lawyer: we will negotiate with insurance companies on your behalf, can help you maximize your settlement or compensation, and can even help you find additional medical attention or treatment.
Contact Girgis Law Firm today to request a free consultation: you can fill out our contact form or call directly at (818) 986-5000.