Truck accident lawyer
As your truck accident lawyer in Encino and Los Angeles, Anthony Girgis will advocate and fight for you, provide expert legal counsel, attention, care, and support.
Let's look at some fast facts:
Although trucks have an overall crash rate that is 29% lower than other vehicles, large trucks are almost 3 times more likely to be struck in the rear in two-vehicle fatal truck crashes, according to the American Trucking Association
Large trucks and buses account for 12% of the traffic fatalities, according to the Federal Motor Carrier Safety Administration
California is among the top 10 states with the highest average of fatal large truck and bus crashes for 2014-2016
Getting injured in a trucking or big rig accident can be traumatic and life changing. Getting hit by an 18-wheeler, tractor trailer, smei-truck, or any commercial truck for that matter can carry significant emotional and physical consequences. We will not only handle the logistics of your legal case but we will also find you the right physicians to handle your injuries.
So, while you recover, truck accident lawyer Anthony Girgis will strive to obtain the maximum settlement amount for all your pain and suffering. Our truck accident lawyers take all personal injury cases on a contingency fee basis. This means if there is no recovery/compensation in your truck accident case, you will not be required to pay us any fees.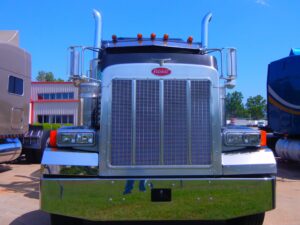 What can you expect when our truck accident lawyers agree to take your case?
Once you have retained our truck accident lawyers for legal representation, we will immediately communicate with the adjusters who are employed by insurance companies. While we handle all communication with the insurance companies, your main priority will be to obtain the medical treatment necessary to relieve you of your pain and suffering.
How do I know if I need a truck accident lawyer?
If you've been involved in an accident involving an 18-wheeler, semi, or commercial truck, your first immediate phone call should be to a qualified and knowledgeable truck accident lawyer like Girgis Law Firm in Encino.  We will negotiate with 3rd parties and insurance companies on your behalf, help you maximize your settlement or compensation, and can even help you find additional medical attention or treatment.
Contact Girgis Law Firm today to request a free consultation: you can fill out our contact form or call directly at (818) 986-5000.