Have you been injured in a pedestrian accident?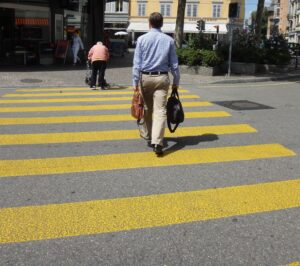 The shock of getting injured in pedestrian accident can be traumatic. Attorney Anthony Girgis will strive to obtain the maximum settlement amount for all your pain and suffering. At the Girgis Law Firm, APC, all personal injury cases are taken on a contingency fee basis. This means if there is no recovery/compensation in your case, then there are no fees required to be paid to the Girgis Law Firm.
Mr. Girgis understands the physical, emotional, and financial hardship caused by a pedestrian accident injury. By hiring Mr. Girgis as your lawyer, you will be treated as his top priority. You will not feel alone in this matter and you can depend on Mr. Girgis to assist you in every step when dealing with your pedestrian accident injury claim.
At the Girgis Law Firm, Mr. Girgis fights hard to ensure that you are properly compensated for the pain and suffering caused by the negligent act of another person. Once you have retained the Girgis Law Firm for legal representation, Mr. Girgis will immediately communicate with the adjusters who are employed by insurance companies. While Mr. Girgis handles the communication with the insurance companies, your main priority will be to obtain the medical treatment necessary to relieve you of your pain and suffering.
Girgis Law Firm is located in Encino, CA, with other offices conveniently located in Riverside, Woodland Hills, Glendale, Los Angeles, and Orange. Mr. Girgis offers a free consultation in order to assess your pedestrian accident injury.  Girgis Law Firm is a name you can trust for legal representation in your pedestrian accident injury case.

 Therefore, in order to set up your free consultation with an experienced pedestrian accident attorney, CLICK HERE to fill out our contact form or contact Mr. Girgis directly at (818) 986-5000.